Classroom World Cultural Program
Learning about other cultures is an important part of developing an open mind and learning to understand and respect others' lifestyles. It also increases a student's ability to understand and solve problems from multiple points of view which is a vital part of critical thinking. The World Cultural Program for classrooms is designed for kids ages 9-15 years old.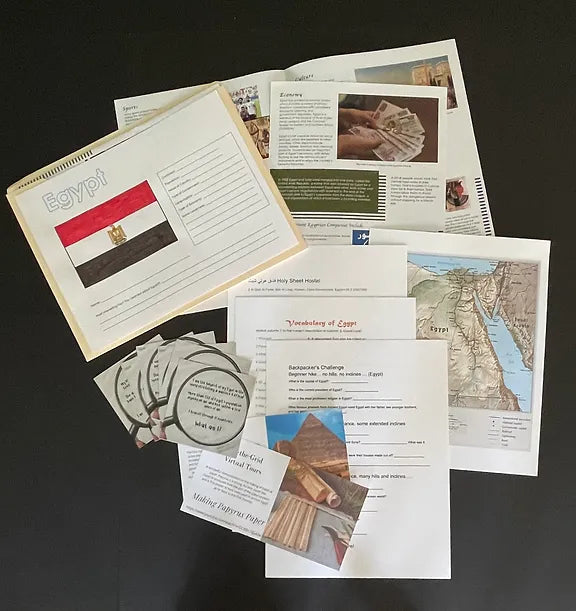 What's Included in the Program?
The program comes with educational packets from 19 different countries. Each individual packet explores a country covering the country's culture, politics, economy, language, vocabulary and more. Students are also given two virtual tours of the country that they can view on their computers.
Everything from unique holidays celebrated, world renowned hikes to cultural icons performing. All of the pieces are student activity driven from reading to currency conversion to a backpackers challenge.
Explore 19 Different Countries
With the program you'll receive an individual packet for each country including Japan, France, Italy, Germany, Egypt, India, Guatemala, Russia, Netherlands, Switzerland, Greece, Kenya, Brazil, Peru, Thailand, Australia, Vietnam, Norway, and South Africa.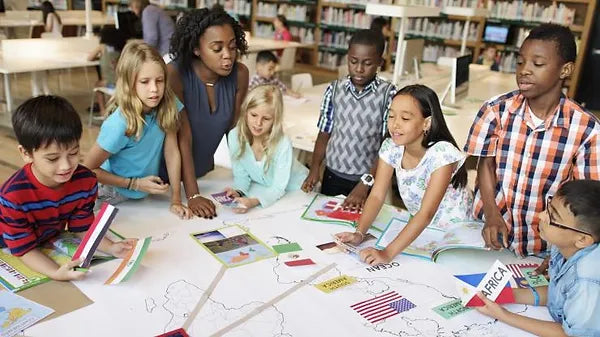 The Perfect Cultural Program for Classroom!
Choose the country that you are studying in your current class to help reinforce lessons. Or you can select different counties to assign to individual students and let them have fun learning about and representing and presenting their individual countries. The folder allows them to continue their research and gather more information on their designated country.
Each packet is in an individual file folder jacket that students can customize and use to collect additional information about their country.
How Much Does It Cost?
3 Individual Packets: $39  | 10 Individual Packets: $117
Free  Shipping on all orders
Countries can be mixed for orders. If used in a group, students can each study their own country or they can break up in groups and study a country and own that country!
Request an order for your school or group. Backpack The World will reach out for more information and send an invoice.